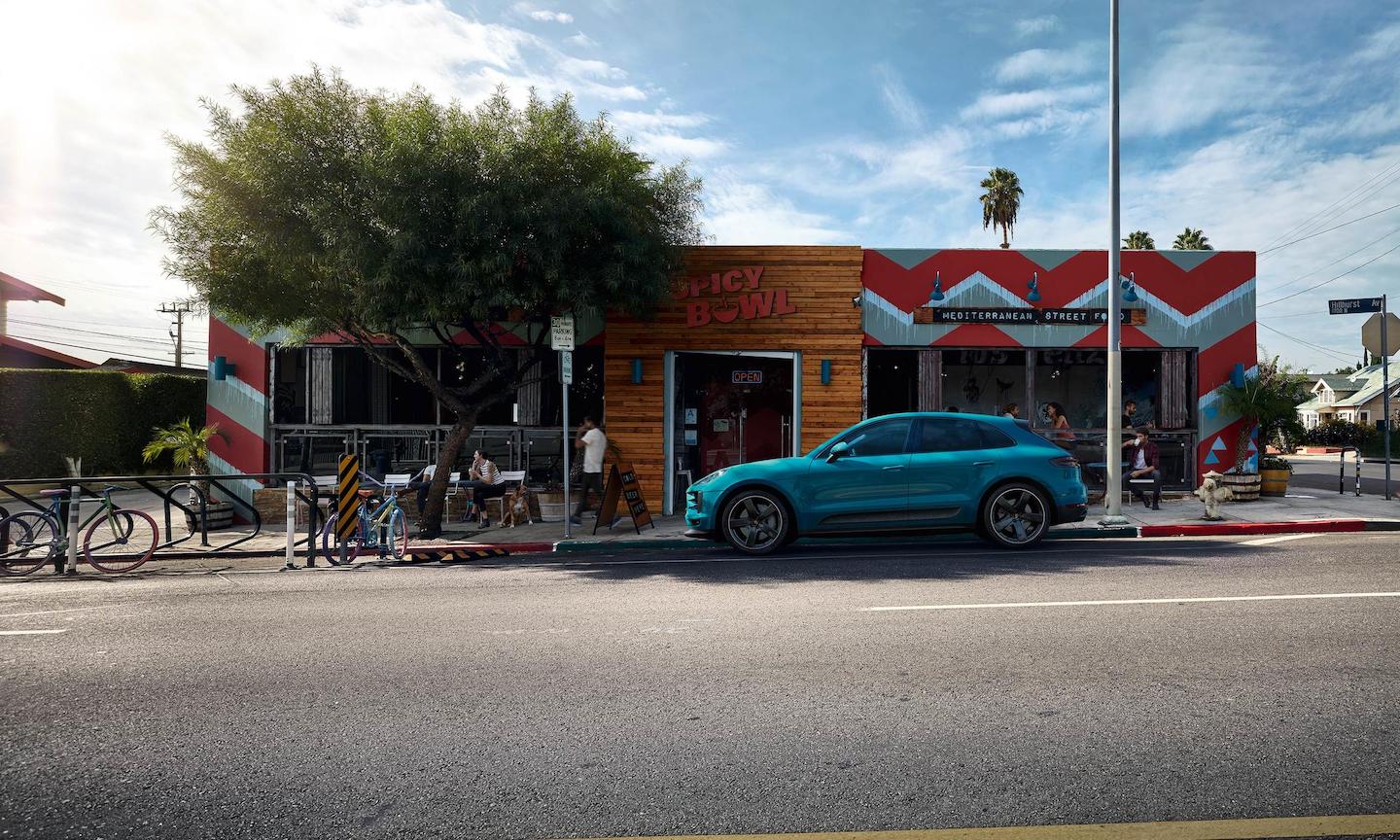 Overview
Porsche has a long and storied history of creating some of the world's best sports cars. There's virtually no competition the company's cars haven't won and almost no field in which they haven't absolutely defined excellence. With the 2020 Macan, Porsche has applied that wealth of automotive know-how to create a driving experience that belies any preconceived notions of what a compact SUV should be or do.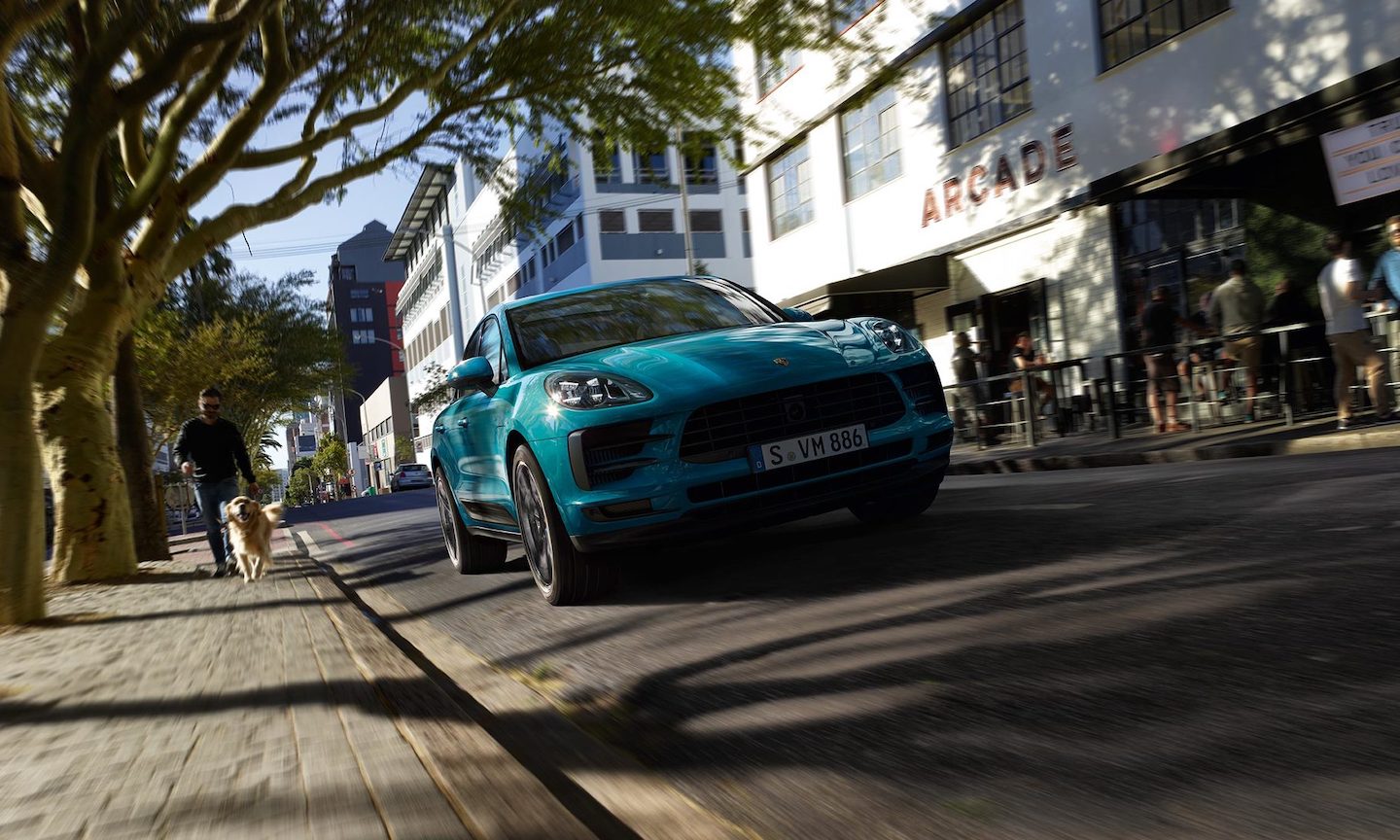 Drive and Handling
With a starting price of $50,900,* the Macan was built for an intensive, adventurous life that thrives on new challenges. Providing the motive force under the Macan's hood is a range of powerplants, each with its own unique character. The engine found in the "base" model Macan is a 2.0-liter four-cylinder motor that produces 248 horsepower and 273 pound-feet of torque. If more power is your thing, go for the Macan S and its 3.0-liter turbocharged V6, which churns out a stout 348 horsepower and 354 pound-feet of torque. If that still isn't enough, you can opt for the 2020 Porsche Macan Turbo, with its twin-turbocharged V6, making up to 434 horsepower and 406 pound-feet of torque.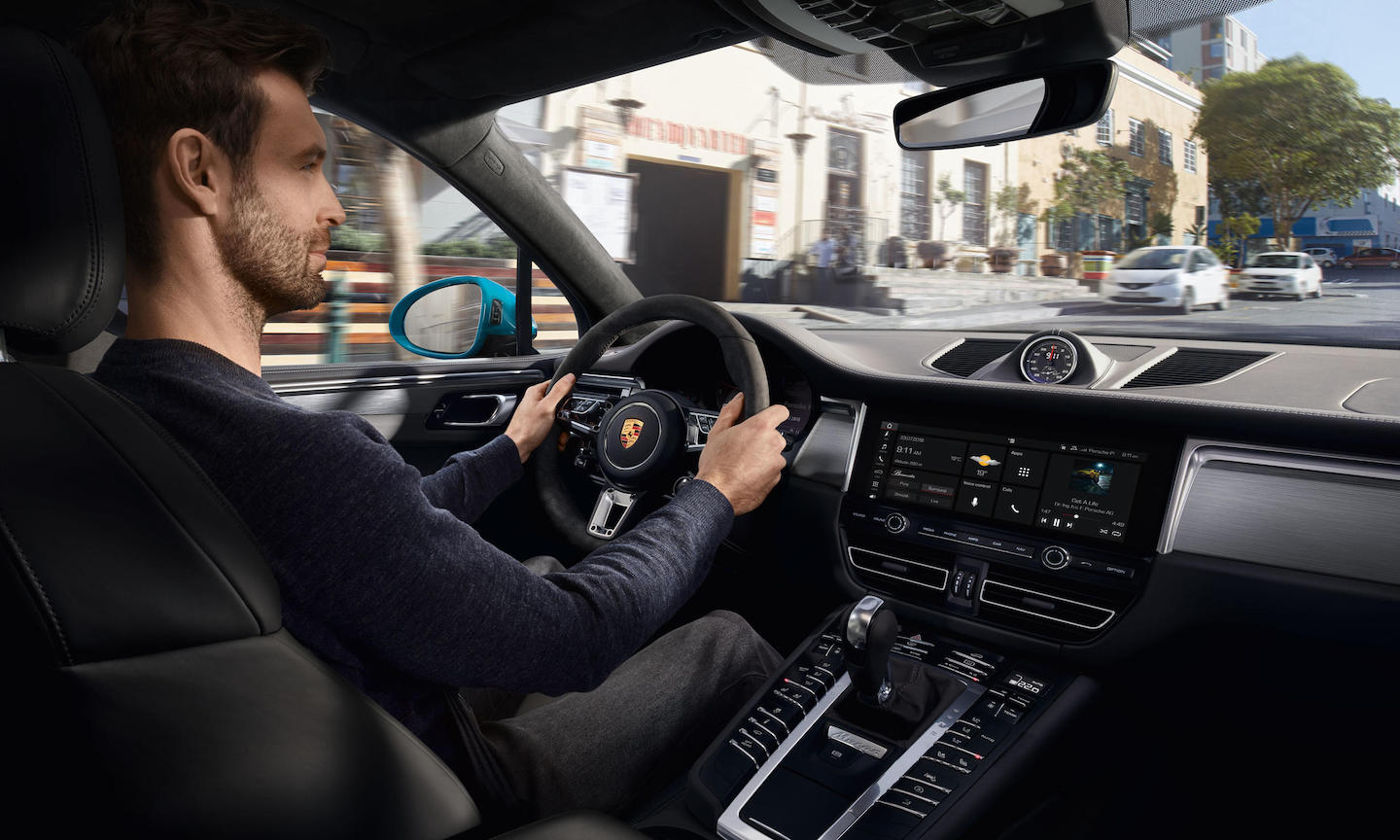 As further evidence of Porsche's intent, the Macan boasts a number of features that are designed to provide an unparalleled driving experience and separate it from its competition.
Standard across all 2020 Macan models is a steel-spring sport suspension that enhances driving dynamics and handling. In addition, fuel economy and a more comfortable ride are both enhanced through the use of the suspension setup.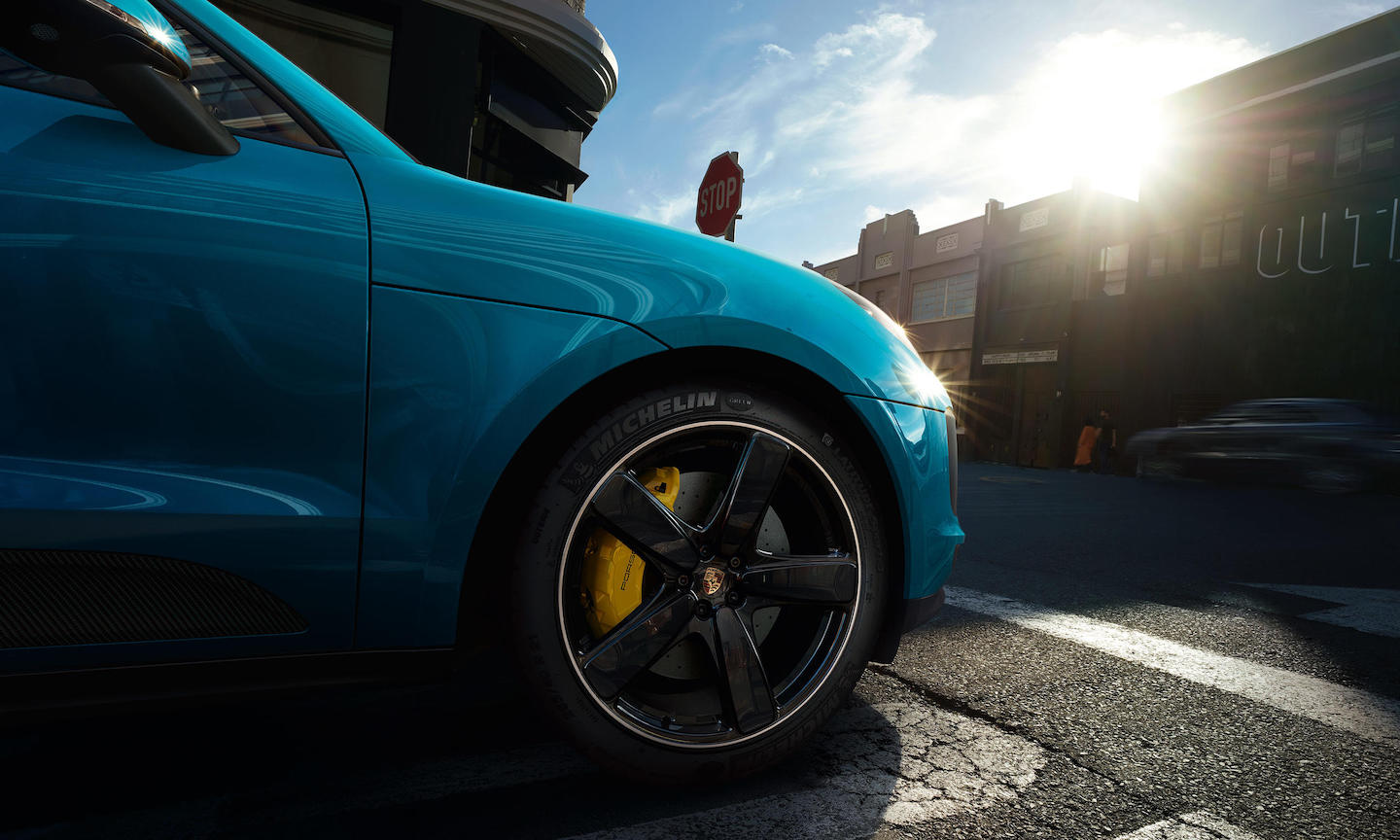 Assisting the steel sport suspension is Porsche Active Suspension Management (PASM). With this option installed, your Macan will constantly monitor road conditions and driving style and adjust damping force to provide additional driving stability and comfort when needed. Toggling between the three available modes—'Comfort,' 'SPORT,' and 'SPORT PLUS'—alters the Macan's handling to suit the road ahead, as well as your driving desires.
Another premium feature found in the 2020 Macan is Porsche's Power Steering Plus. This speed-sensitive electronic system firms up steering feel as speeds increase for greater control and handling, and then it loosens up at low speeds to maximize maneuverability and driving ease.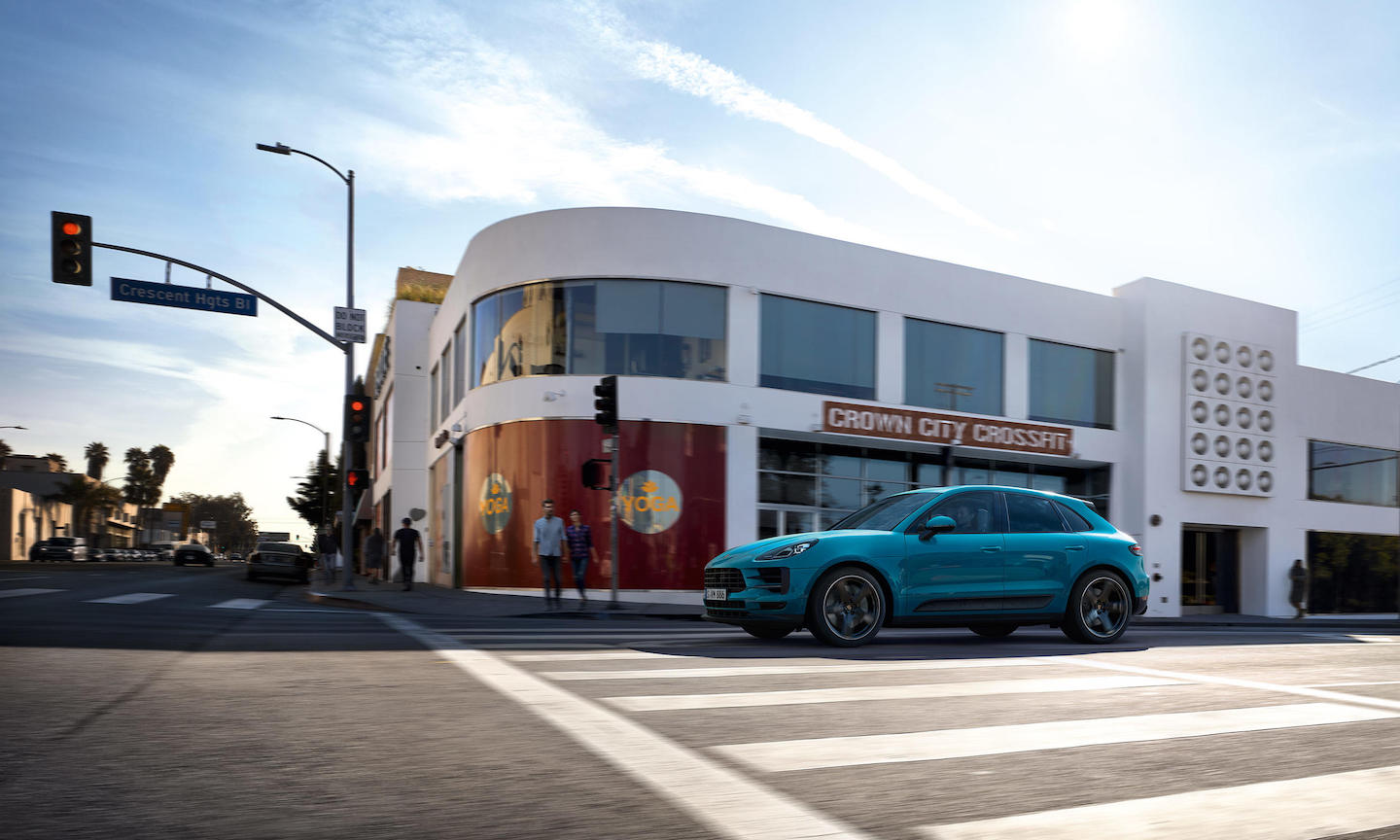 Key Features
Off-Road Capability
While on-road sportiness is unquestionably central to the Macan's character, it doesn't do that at the expense of passenger comfort or its off-road ability. After all, one of the most attractive traits of an SUV is the ability to keep going when the road gets rough—or disappears altogether. The Macan features an OFF-ROAD mode that can be engaged with the simple press of a button on the center console. Once pressed, PASM, Porsche Torque Vectoring Plus, Porsche Stability Management, and other systems switch into a specific traction-optimized setting. All work in tandem to turn your Macan from street king to all-terrain hero.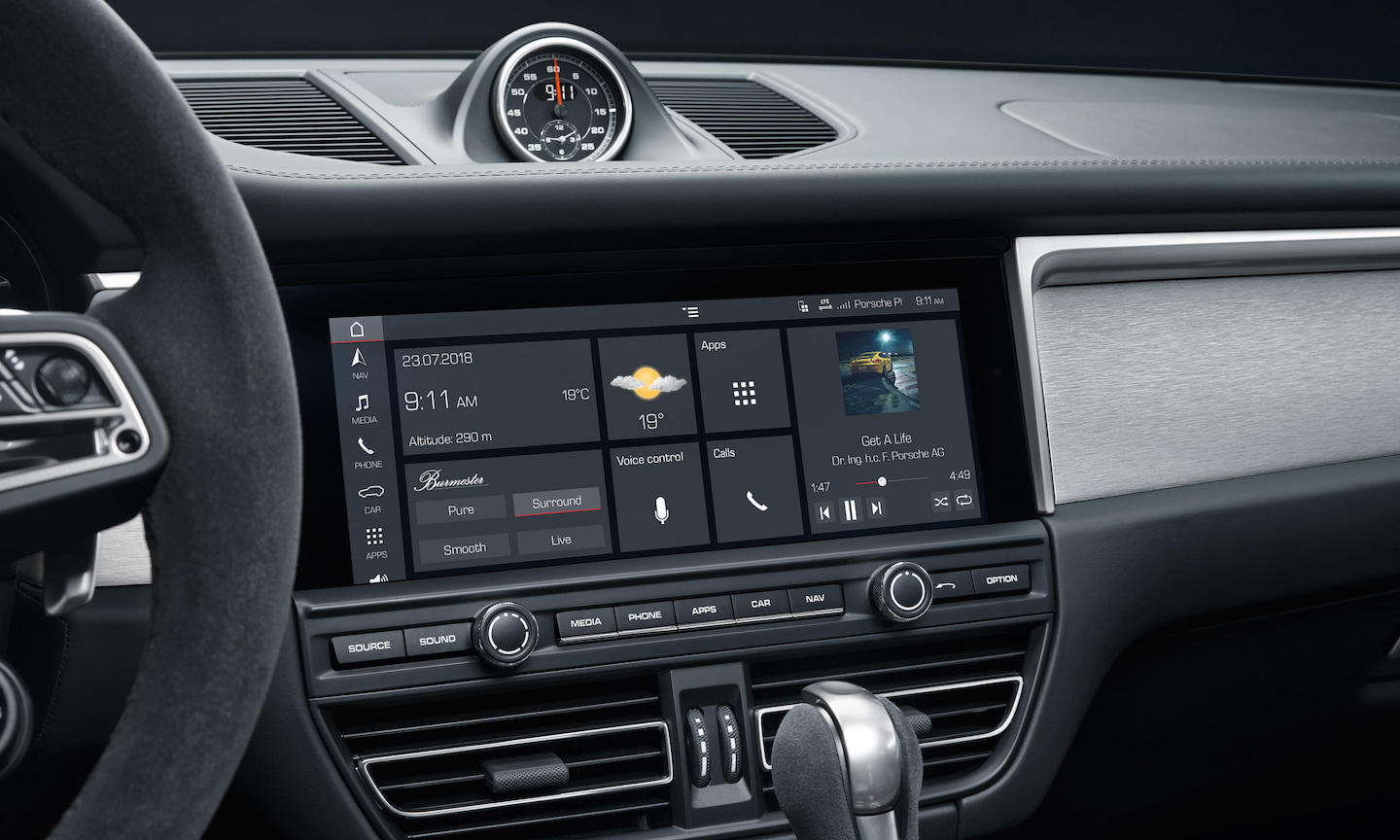 Design
There's no two ways about it; the 2020 Macan is a handsome SUV. Traditional Porsche styling influences can be seen throughout, and the Macan also manages to make a statement all its own. Its solid proportions, handsome face, and a wide range of styling options make the Macan one of the most attractive vehicles in Porsche's stable. For this model year, the Macan gets slight visual tweaks around the exterior, most notably the rear taillight, which now stretches across the entire rear hatch and looks properly righteous.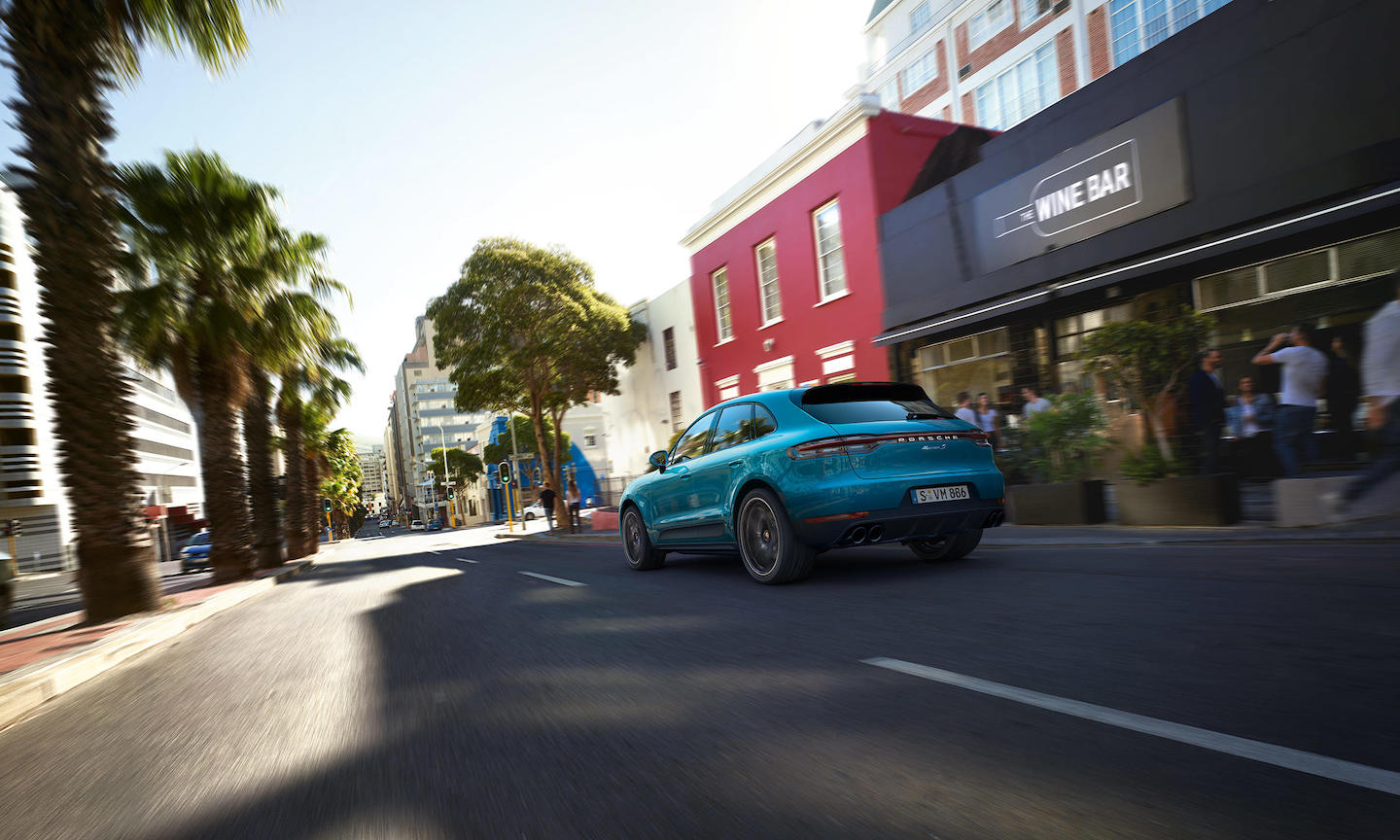 Alternative Options
If you're looking for a slightly bigger SUV with the same performance, look no further than the Porsche Cayenne. For a true Porsche sports car experience, the 8th generation 911 Carrera is the modern embodiment of an international icon.
For more information or to schedule a test drive of the 2019 Porsche Macan, contact us online or visit Porsche Southpoint at 122 Kentington Drive, Durham, NC 27713.
* MSRP excludes destination and handling charges, taxes, title, license, options and dealer charges. Actual prices set by dealer and may vary.​
Image Credit: Porsche