Explore the Electric Porsche Lineup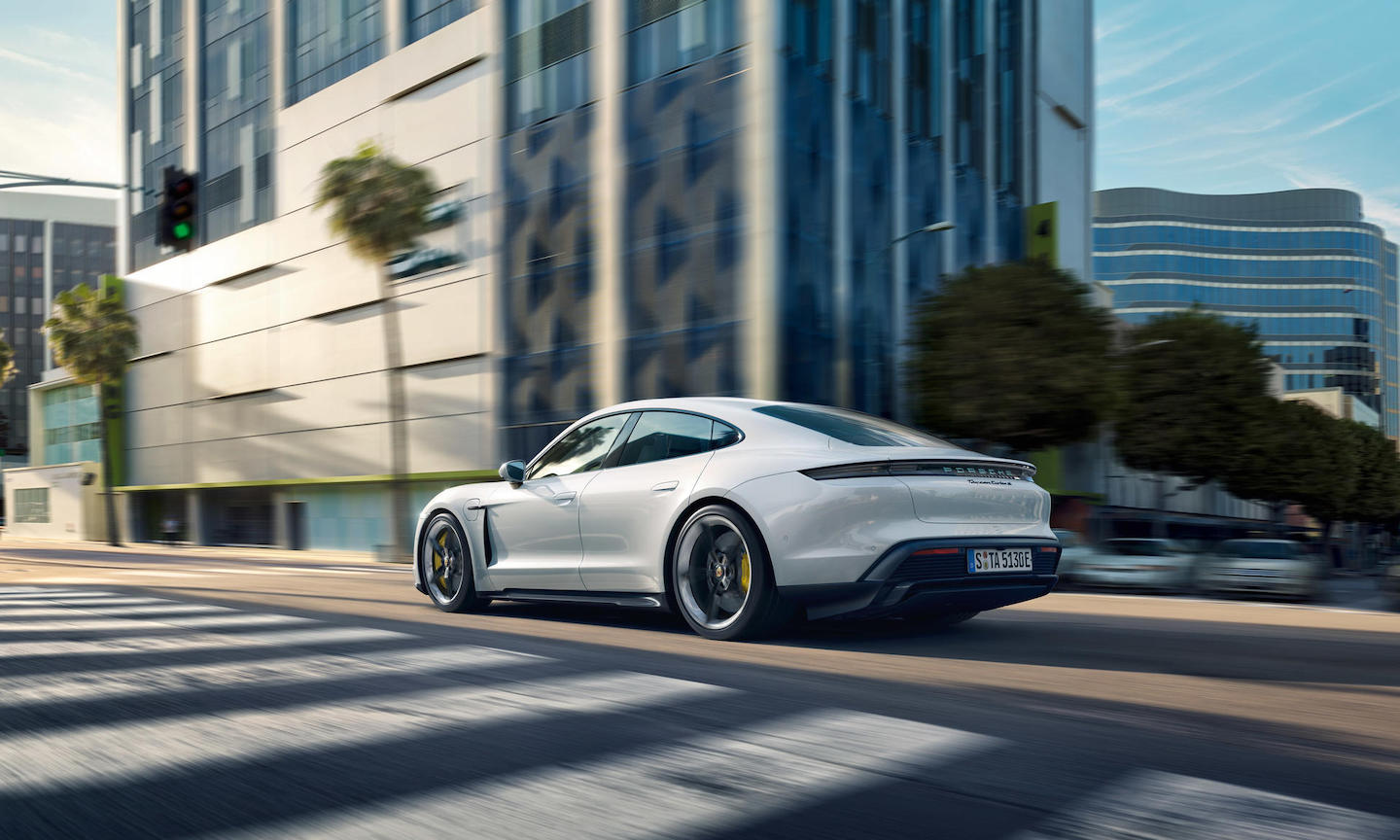 Fully electric and hybrid vehicles have been on the rise recently, with nearly every major automaker announcing upcoming models powered by electric powertrains. Porsche is no different, with more electric models on the horizon. The prospect of this luxury brand crafting versatile, capable, and lavish electric models for the North American market has the Porsche Southpoint team excited for what's ahead.
Taycan
The Porsche Taycan comes standard with an electric motor system that provides up to 321 horsepower. There are also a number of optional electric motors that give you a varying amount of increased power. The 4s model offers you up to 522 horsepower while the Porsche Taycan Turbo model gives you up to 621 horsepower. This electrified luxury performance sedan can offer you a 0 to 60 time of just 2.6-seconds. This makes the Porsche Taycan as fast as many supercars that cost many times their price.
Panamera E-Hybrid
The Panamera E-Hybrid is powered by a 135-horsepower electric motor along with an over 400-horsepower gas engine. This gives the Pamaerna E-hybrid up to 552 combined horsepower, making it one of the most powerful vehicles in its class. The Panamera E-Hybrid offers a 0 to 60 mile per hour acceleration time of just 3.3 seconds with a top speed of 174 miles per hour. With the eight-speed dual-clutch automatic transmission, shifts are seamless for an incredible driving experience.
Cayenne E-Hybrid
Drivers who want a premium SUV with the added efficiency of a hybrid model will appreciate the Cayenne E-Hybrid. This performance SUV brings powerful efficiency to the whole family. The Cayenne has 455 horsepower and a 0 to 60 mph time of 4.7 seconds. The Cayenne E-Hybrid delivers that performance while achieving a 46 MPGe. Who says efficiency has to be boring?
Ready to dive into a fully electric model? Porsche has perfected the electric car, offering luxury, performance, and quick charging, along with the latest technology and comfort. To learn more about the entire Porsche lineup, contact the Porsche Southpoint team today. If you're not ready to commit to the fully electric powertrain, Porsche also offers plenty of hybrid and fuel-efficient models for drivers who prefer combustion engine-powered vehicles.
Image and Video Credit: Porsche